Walk ins are Welcome
Call Us (202) 775-8500
Monday - Friday 10:00a - 5:00p
Walk ins are Welcome
Call Us (202) 775-8500 or
for our established patients

Monday - Friday 10:00a - 5:00p
Call Us (202) 775-8500 or
for our established patients
Walk ins are Welcome
Call Us (202) 775-8500
Monday - Friday 10:00a - 5:00p
Walk ins are Welcome
Call Us (202) 775-8500 or
for our established patients


Travel Medicine and Vaccinations

Your Washington DC Urgent Care,
WELCOME To Farragut Medical and Travel Care
Walk-In Appointments are no longer available. If you would like to come in, please call the office for an appointment.
Our downtown Washington, DC clinic is uniquely able to provide a variety of services for your urgent medical, primary care, and travel needs. Our Travel Medicine Clinic goes beyond immunizations, providing specific medical advice and product recommendations tailored to your specific travel itinerary and intended activities.
New telephone appointments AVAILABLE!
We are happy to try to help you. In keeping with the most recent CDC guidance, we are recommending patients who are experiencing mild or non life-threatening symptoms avoid going to the clinics and hospitals. Call us to find out more information.
Testing for Coronavirus
Our office is happy to announce that we have 2 types of tests available for coronavirus.
Please call to ask about onsite COVID testing for you company or group.
Testing is only available by appointment.
The test options available:
COVID-19 PCR nasopharyngeal swab: best for patients who are currently having symptoms or have been recently exposed. Intended for diagnosis. We have routine testing (turn around 3-5 days) and expedited testing (turnaround in 2 days)
COVID-19 IgG Antibody test (Roche send out test): best for people who may have had symptoms or been exposed at least 10-14 days ago. Usual results in 1-2 days.
COVID-19 Rapid (15 min) Antigen Test: best for patients who are currently having symptoms. Intended for diagnosis. The sensitivity is a little lower than the PCR, so that is why it is more helpful in patients with ACTIVE symptoms. Turn around in 15 minutes. If your results is negative, you may be recommended to get a PCR for backup.
FDA Media: Please click here for more details on this test
Please call the office for more information.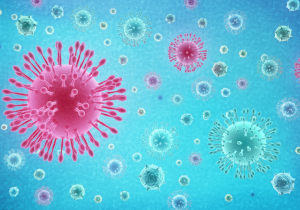 2020-2021 Flu Vaccine is in and available! Call to book your appointment now. We can safely administer the vaccine in your car if you are driving or just outside our office if you are walking.
Please call the office to schedule an appointment
New Patient? Call to schedule an appointment (202) 775-8500

Ida Bergstrom, MD

Julie TapScott, FNP-BC