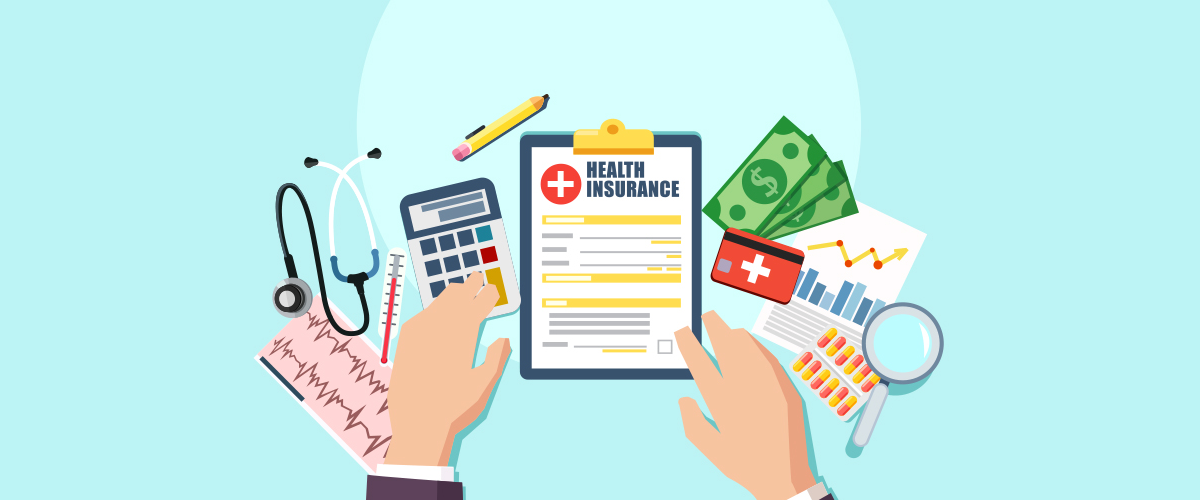 medical-financial-1200x500px
An Explanation of Our Financial Policy
An Explanation of Our Financial Policy
As doctors and staff, we are passionate about what we do and feel that we have a calling to provide as many people as possible with the highest quality health care and customer service possible. Our office aims to be convenient to you with our central downtown, retail location in our ability to see you as a walk-in patient, usually within minimal waiting times. We feel this sets us far apart from other nearby clinics that are not able to accommodate same-day appointments or spend the amount of time and give the attention to detail that we strive to provide. We have prepared this information to answer questions you or your family members may have about the rationale for our financial policies. If, after reading this, you still have questions, feel free to speak with our staff.
What Does "Out-of-Network" Mean?
If you have insurance, you often have a choice in who you select to see for your medical care. If you select to see someone "In-Network" it means that you pay a co-pay, the doctor's office submits a claim to your insurance, and the doctor gets paid an additional agreed-upon amount directly from the insurance company with whom they have a contract.
If you select somebody "Out-Of-Network", then you are responsible for paying for that visit upfront, you submit the claim to your insurance provider and they send you a check for reimbursement. The amount they reimburse depends on your particular agreement, deductible, and plan, but the average is 70%.
We hope that difference is worth a convenient appointment that is not rushed, the ability to reach our staff easily by phone or email, and convenient to your location!
Further explanation of how out-of-network reimbursement can be found here https://reimbursify.com/how-out-of-network-reimbursement-works/
Additional information about typical fees in Washington, DC, and reimbursement can be found at www.fairhealthconsumer.org
How Do I Submit for Reimbursement?
You can contact your insurance company directly for instructions. Or you can use reimbursify.com to help with this process. They make it very easy with their app.

Why We Do Not Accept Insurance Assignment
Many people who have contacted our office for our services have asked us why we do not bill insurance directly when other medical providers do. We fully understand the financial challenge this presents to some patients, and we wish there were a way for us to bill your insurance company. Unfortunately, at this time, there is not. Here is why:
When clinics bill health insurance companies directly, the doctors are required to become participating providers. The doctor must sign a contract that allows the insurance company to determine which services they will and will not provide and how much they can charge for those services. In general, insurance companies are not focused on any preventative, wellness, or travel-related services. They are heavily invested in cost containment and providing only the bare minimum that might be required by law. We are committed to treating you with only your best interests at heart.
A participating provider must agree to accept the fees the insurance company establishes, regardless of whether the fees are reasonable or applicable to that practice. In general, these established fees cover the actual cost of the briefest (and we believe the lowest quality) care. Doctors who are participating providers are required to accept discounted fees for their services, and they cannot bill the patient for the difference between their fee and what the insurance company will pay. Therefore, the clinic must write off the difference, often as much as 50% or more of the doctor's fee for service. At the same time, participating providers' office overhead costs have increased dramatically because of the staff, time, and equipment necessary for processing and tracking claims.
In today's healthcare environment, the actual cost for doctors to provide services continues to rise, while the percentage of reasonable fees that insurance payments cover is declining. At the same time, the profits of health insurance companies and the salaries of their top executives continue to rise to record levels.
Most doctors and clinics cope with the requirements of being participating providers by keeping their office visits very brief so that they can see many patients within a given time frame. When their clinic becomes unprofitable, it must be supported by another institution. Most primary care medical clinics are not self-sustaining financially and have had to merge with hospitals whose expensive, high-tech surgical and diagnostic procedures are priced to keep the clinics afloat financially. Ironically, some of our patients complain about their extremely brief and unsatisfactory office visits in other urgent care and medical practices, while at the same time expressing frustration that we do not accept insurance.
Unfortunately, we have found that we cannot be participating providers in the insurance networks and provide the time-intensive, expert care that we do. Avoiding the time spent arguing with insurance companies also frees up our staff to be available to talk to you on the phone when you call, answer your emails in a timely manner, and call specialists directly to expedite getting a referral appointment the same day or providing you with whatever service is above and beyond what you would expect from a doctor's office.