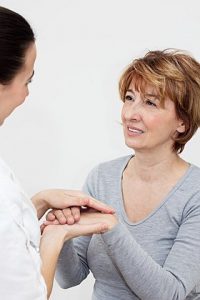 Walk In Clinic for Routine Illnesses and Injuries
Our centrally located clinic in downtown Washington, DC is here to help your urgent or routine medical care needs. Our physicians are board certified and able to treat a wide range of medical conditions that do not require a visit to the emergency room.
Farragut Medical and Travel Care has been providing convenient and cost-effective urgent care for over 19 years. Our experienced physicians and staff are available by appointment or on a walk-in basis from 10 am to 5 pm Mondays through Fridays.
Convenience
You can just walk in to our office and be seen by a physician.
Farragut Medical and Travel Care complements and fits the space between the emergency department and your primary care physician. We care for many of the same diagnoses seen in the ER, but with a much shorter wait time and at a fraction of the cost. We also can provide routine care and might be more available or convenient if your primary care physician is not accessible. We are more than happy to relay any treatment information to your primary doctor to expedite any follow-up visits back with them.
We treat a variety of conditions that include, but are not limited to:
Colds and flu
Infections
Earaches
Sore throats
Coughs and bronchitis
Pneumonia
Allergies
Burns
Urinary Tract Infections
Rashes
Sprains and strains
Lacerations
Allergic reactions
Immunizations and vaccinations
Save Time and Save Money
Your time is valuable. And when you aren't feeling well, you don't want to be stuck in a waiting room or wait days to be seen. The waiting time to see the doctor at our clinic is significantly less than at the hospital emergency department. And the faster you are seen can often mean a faster recovery, and that means you can get back to doing what it is you want to do, as quickly as possible.
Farragut Medical and Travel Care offers convenient, physician-based health care at an affordable price. We accept all major credit cards, cash, and checks. We can also show you how to file your claim to your health insurance provider for your contracted out-of-network reimbursement. The cost of services provided in the emergency department can be two to three times higher than the cost for the same services at Farragut Medical and Travel Care. And frequently are similar to costs with your in-network provider.
Farragut Medical Care is a convenient and practical alternative to the emergency department for non-life-threatening issues.