Ida Bergstrom, MD
Dr. Ida Bergstrom is board-certified in Internal Medicine. She specializes adult primary care with a special interest in primary care/preventative health, immunizations and travel medicine. She enjoys taking care of patients of all ages and often starts seeing them when they age out of their pediatrician. She believes in a collaborative approach to medicine where the patient is central in any decision-making process. Since 2020, Dr Bergstrom has had a particular interest in SARS-CoV-Z and, more specifically, "Long COVlD." While not a post-viral syndrome expert, she is interested in this subject matter and has coordinated care for many with these diverse and varied symptoms. Dr. Bergstrom grew up mostly in Washington, DC and graduated from Denison University in Ohio. Her father was in the Foreign Service and she lived and traveled abroad throughout her childhood. This was the foundation for her passion for travel which later met her love of medicine. She received her medical training and received a medical degree (MD) at the University of North Dakota School of Medicine. She then completed her Internal Medicine residency at Georgetown University in 1999. She continued at Georgetown to pursue a Primary Care Fellowship while also obtaining her MBA degree. She began working at Farragut Medical and Travel Care in 2002 and prides herself in providing outstanding customer service and using the most current medical recommendations when she delivers care to her patients.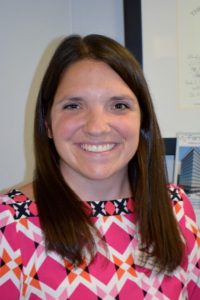 Julie Tapscott, FNP-BC
Julie began working at Farragut Medical in 2015. She enjoys providing comprehensive, individualized, patient-focused care. She regularly attends medical conferences to stay current on evidence-based best practices and she is a member of the American Academy of Nurse Practitioners. Julie grew up locally, just outside of Annapolis, Maryland. She graduated from James Madison University with a Bachelor of Science in Nursing degree and worked as a nurse at Georgetown University Hospital for thirteen years. During her time on an in-patient medical oncology unit, Julie developed an interest in patient education and building long-term patient relationships. She volunteered as a nurse in Haiti and in the Dominican Republic. She completed her Family Nurse Practitioner degree at Georgetown University. Julie lives in Washington, DC with her husband and dog. Outside of work, she enjoys traveling, hiking, and reading.